Creating Opportunities for Innovation is Harder than it Seems
Everyone talks about transformation and disruption. At the core is innovation. But how do we go about effectively creating or identifying opportunities for innovation?
My recent experience working with the Manitoba Government Department of Agriculture and Resource Development provided some good insights. Their vision is to become the global supplier of choice for sustainable protein. In order to realize this bold goal, innovation will definitely be required.
How did we help them start down the path to achieve this goal? We engaged a process with 5 key elements that allowed them to simultaneously create and identify opportunities for innovation. Check out these tips to help spark innovation, regardless of your industry.
1. Ask for Feedback Frequently and Consistently.
Do you have a good feedback framework so you don't have to recreate the wheel or work harder than you need to?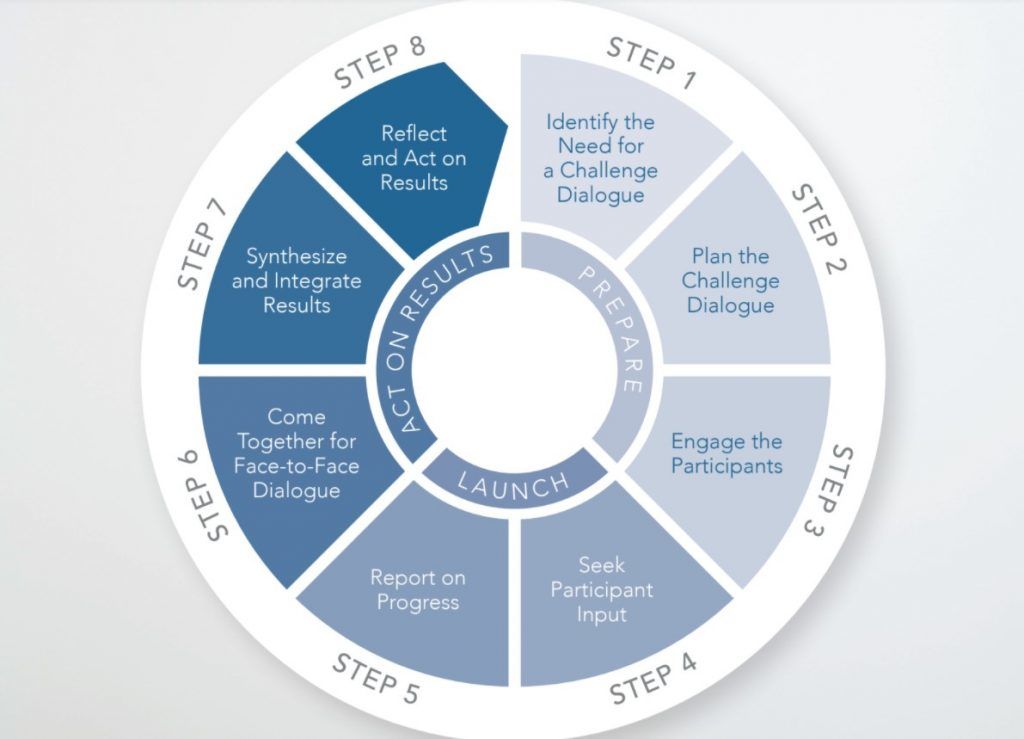 For this initiative, we used a feedback methodology called the Challenge Dialogue System. It is designed for large, complex challenges. After all, understanding the global sustainable protein landscape is no small feat.
This process has dialogue and feedback loops built in. First, it starts with a thought provoking overview – otherwise known as a Challenge Paper. Then, it asks people to provide feedback. This includes: what they agree with and disagree with, and what they think is missing. This kicks the process off with the spirit of co-creation and questions. And this spirit is crucial to creating and identifying opportunities for innovation.
2. Encourage Extreme Diversity
Don't settle for anything less. When we bring unlikely groups together anything can happen. And that's the point – especially when you want to breed opportunities for innovation. In fact, this merging of perspectives, backgrounds and lived experiences is pure magic.
Throughout our work with the government, we actively sought out diversity. Our initial outreach was to a broad list of over 200 stakeholders from Manitoba, Canada and the world. It spanned 10+ different buckets, across the protein supply chain. (For example, our list included non profits, industry associations, producers, retailers, Indigenous groups and more.)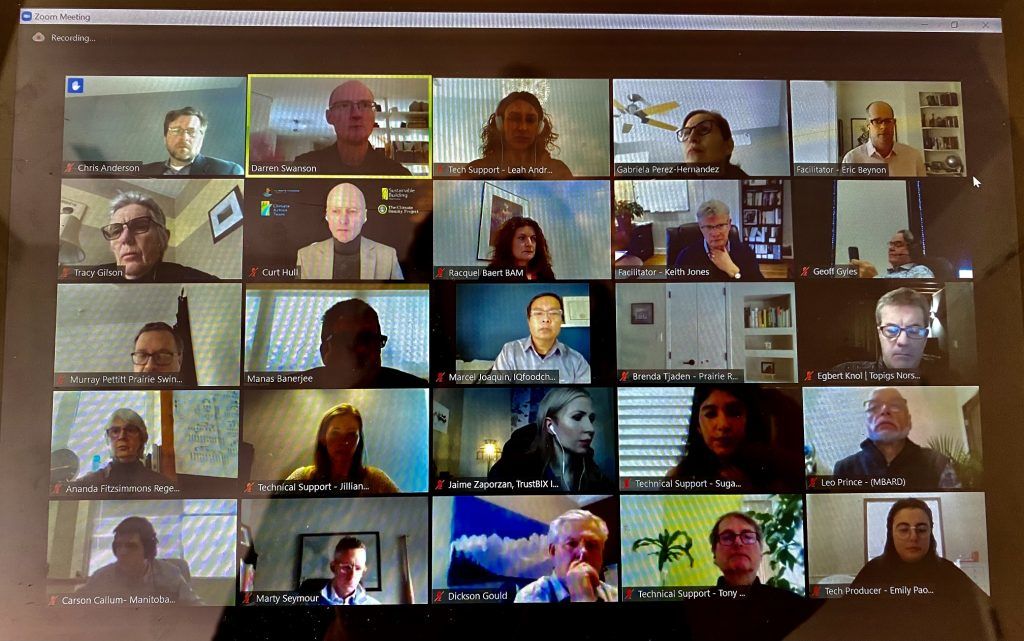 Finally, we were also fortunate to have the support and full participation of the Manitoba Protein Consortium. This group was a key part of the process. They provided leadership, accountability and encouraging stakeholders to mobilize for impact.
3. Map and Understand the Landscape
Mapping the landscape is an important part of creating and identifying opportunities for innovation. After all, if you don't know where you're starting from, how will you know where you're going?
A collaborative outcome change framework was developed to lay out Manitoba's sustainable protein landscape. It is dense, but also very comprehensive. We call this our impact map. Mapping your landscape is a critical first step in spurring innovation. We accomplished this in pre-event work over several workshops with people from across the protein supply chain. First, they identified 10 different functional areas that must be involved to realize Manitoba's vision. For example, areas ranged from workforce and finance to policy and infrastructure to branding, marketing and communications). Finally, at the Innovation Forum event, we presented the map to participants and once again, asked for feedback. We asked questions like: What's still missing? Where are you active on this map? What do you think priorities should be?
4. Build Collaboration into Your Organization's DNA
A bias to collaboration is critical in creating opportunities for innovation. But, collaboration is not actually second nature to many. We asked for collaboration at every step: from feedback to mapping to the forum. A problem this complex and a goal this big can't be tackled alone.
One small example of how collaboration can spark innovation is the priorities mapping exercise we ran at the Innovation Forum. First, we posted the impact map on Mural, an interactive and digital whiteboard for collaboration. Then, we asked people to populate it *live* with where they were active. In the final session, participants identified what they felt the first priorities needed to be for Manitoba to achieve its vision. When the exercise was over we had created an "innovation opportunities heat map".
5. Take it Slow - Especially When You Don't Want To
One last piece of advice for creating and identifying opportunities for innovation might seem counter intuitive.
Slow down. With the continued advancement of technology, we have developed a tendency to want things immediately. I'll admit that I'm the first one to push towards implementation. I can't help it. I'm a doer and I like to see things through to completion. But here is your gentle reminder that innovation takes time. And creating opportunities for innovation must not be rushed.
Take the time to incorporate the steps listed above. That way, when the opportunities do present themselves, you will be in a better position to capitalize on them. For example, we started this project in April of 2020 and wrapped the innovation forum in January of 2021. And now? Manitoba is well poised to move from planning and strategy to implementation and work towards its ambitious vision.
The next time you're charged with creating and identifying opportunities for innovation in your organization, incorporate these process elements. They will provide some essential guidelines as you continue your innovation journey.