What is Marketing Transformation?
Does your marketing department need a facelift? Marketing transformation is the process of reinventing an organizational marketing department which is no longer fit-for-purpose or in some cases, creating one from scratch. (source)
Our always connected, technologically driven, rapidly changing world requires organizations to question the status quo and consider what changes they too must embrace to stay relevant, authentic and meaningful. The marketing landscape has changed; new digital channels keep cropping up. With the pervasiveness of digital, there is more technology to understand than ever before, application growth is exponential and customer expectations continue to rise.
6 Questions to Guide your Marketing Transformation
For some organizations this represents foreign territory. If you're in that boat and think you need to reinvent your marketing department, we offer 6 elements to think about, along with some high level questions to ask yourself to help guide your own marketing transformation.
The 6 Key Elements of Your Marketing Transformation:
The Foundation: Your Business Strategy
The Big Enabler: Technology
The Cast: People Talent
Collaboration for the Win: Integration
Nurture for CX: Culture & Customer Experience
Growth Mindset: Innovation
1. The Foundation: Business Strategy
Is your foundation solid? Before any marketing transformation can occur, reexamine your foundation – that's business strategy. Review your mission and vision and consider if it's still relevant amid the changes your industry is experiencing and will it remain relevant as you look to the future for the next 5/10/15 years? Do you still feel excited and inspired by it? From there, it's time to revisit your 3C's. Who are your customers? And your competitors? What are your company's strengths and weaknesses? It's basic business strategy, but it's the nuts and bolts and it's important to revisit it often, especially with the market disruptions that continue to ripple across industries.
Build your marketing Foundation
Download the free 3C's to Marketing Strategy ebook here.

2. The Big Enabler: Technology
You can't talk about marketing transformation and ignore technology – no industry can ignore technology these days. How is technology disrupting your industry? Can you leverage technological solutions to leapfrog your competitors? And as you consider your "new world order", what tools and resources do you need to leverage for day-day efficiency and connectivity? Think: marketing automation, lead generation, sales pipeline management, and digital campaign management to name just a few.
3. The Cast: People Talent
What talent do you need for your future? This is always a tough one. The skills required today may not be the same required tomorrow. As you plan ahead, there may be difficult decisions to make about your team members. Do your existing team members have the skills and resources needed to be successful in this new chapter, or are there specific skill sets they will need to acquire? Do they align with the values and CX you are driving towards? Do you need to hire for the talent now or can you train it – and what's your runway? Creating a roadmap of the expertise you will need and when it's required will help to make this seemingly momentous task more manageable.

4. Collaboration for the Win: Integration

How will your organization disseminate the new strategy? How will teams embrace the vision and work across departmental lines? How can you foster and encourage collaboration? The future of successful organizations requires uniting around a common vision. For organizations that didn't have a marketing department before an agreement on the role of marketing in supporting the new vision is critical..

5. Nurture : Culture & Customer Experience
Often organizations that require a marketing transformation need to breathe new life into their brand. How will you bring your new brand personality to life in a way that customers will gladly pay to experience it and employees are excited to live and deliver on it? Your brand personality allows you to breathe life into your company and create meaningful experiences customers want to engage in. Your employees are the cast members delivering on the CX. How will you find the balance between these two cultural pieces so that one doesn't excel at the detriment of the other?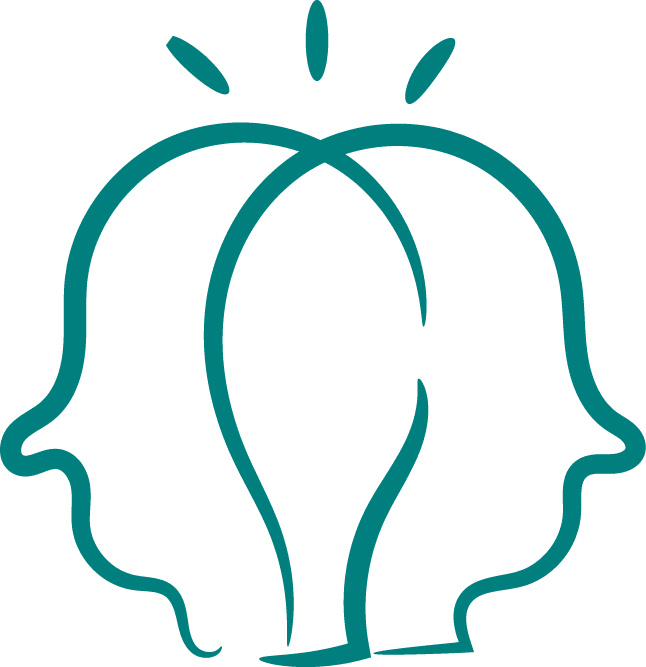 6. Growth Mindset: Innovation
The growth mindset is around continually learning and improving. And in this instance think Innovation. However, innovation is a word people throw around a lot, especially when it comes to change and transformation. BUT, when we talk innovation we don't necessarily mean the 'big' 'shiny' revolutionary new ideas, you know the kind that puts insane pressure on organizations to try and conjure up. When we talk about innovation we're talking about understanding where the sweet spot is – seeing opportunities from different industries and looking at how it can be leveraged or adjusted for your use. In essence, disruption of the status quo (NBD). A growth mindset centered around innovation will allow you to continually evolve in the face of ever changing competition.
Whether starting from scratch our evolving your current department, a marketing transformation in any form can be more than a brain can handle. But we hope that by breaking it down into some of the critical elements, it makes the process a bit more palatable.
After all, how do you eat an elephant?
That's right. One bite at a time.