Presentation Tips for Virtual Workshops
I have recently become certified as a Twitter Video Instructor with CreatorUp and Twitter for the Twitter Flight School Certification. Originally, this was developed as a live workshop, to be delivered in person to various agency Account Managers, helping them build skills and knowledge about Twitter's suite of video advertising products.
However, once summer rolled around and countries were in various stages of lockdown thanks to COVID-19, CreatorUp had to rethink the 'in person, classroom setting' delivery method. With the need to socially distance and limit the size of gatherings, marketers across the globe faced the same challenge. Consider recent statistics like "the majority (93%) of event marketers plan to invest in virtual events moving forward." Added to that, "more than half (60%) of event professionals pivoted an event to virtual due to the impact of COVID-19" (Bizzabo, 2020). At the same time, CreatorUp transformed it's training workshop into a live @home interactive session!
Over the course of my training there were so many learnings.
Not only did I learn a lot about how to quickly engage in transformation efforts when responding to unprecedented events, I also learned a great deal about the 'do's and don'ts' for making a virtual session an interactive and engaging experience for your audience. This is especially important for B2B marketing, when you consider that "nearly 25% of the B2B marketing industry plan to cancel some or all live events for the next six months." (Event Marketer, 2020)
Top Virtual Presentation Tips
Having just finished my fifth live online two hour workshop, and with five more to go, here are my key presentation tips to deliver a stellar virtual workshop.
1. Speed and pace matter.
One of the biggest tips my awesome trainers gave was to go faster than you think you should. In fact, they went so far as to say "even if you think you're talking fast, you can probably go faster. This is not only a great way to bring the energy (see the next point), it also then buys you time to slow up your pace when you really want to drive a point home. Changing up the pace and speed of your delivery provides the nuance to keep it interesting for your audience.
Not only is keeping a brisk pace one of my key presentation tips, it also helps keep the energy high. During virtual presentations you don't really get the buzz from the crowd, so you need to create it yourself. How? Well, get a good night's sleep first of all. And before you go live, boost your energy, whether that's with jumping jacks, caffeine, or some bright red lipstick! I cannot stress how important this tip is. Your energy will feed the energy of the workshop.
3. Use the platform tools - all of them.
As we continue to get more and more comfortable with delivering workshops and events online, it is important to use all of the tools at your disposal. This includes trying breakout groups, using polls and leveraging the chat box. Breakout rooms are a great way to break things up and get smaller groups to put theory into practice through specific exercises or assignments. Chat box conversations and polls let people comment real time on what you're saying, and give you an instantaneous feedback loop.
As a follow on to presentation tip #4, get your audience involved in your workshop, not only by using the platform tools, but by actually encouraging them to be a part of the live conversation. Don't be afraid to ask people to come on mic to answer a question. It will keep energy up because there will be different voices heard, and it keeps people on their toes, wondering if you'll ask them next!
5. Personalization is important.
Another one of the great presentation tips I received during this training is the art of personalization. This is especially important during virtual events when it's easy for people's attention to wander. When you ask your audience to participate in the chat, name them once they've done so, thank them for participating, or offer virtual high fives when they get a quiz question correct.
6. Don't pause for slide transition.
Many presenters I've seen often make their points and then pause, waiting for the next slide to show before starting up again. DO NOT DO THIS! Try to keep things moving, especially as you transition from one slide to the next. One thing I like to do is put the first line of your next slide in the previous slide's presentation notes so you can keep up the flow and don't have to wait for the slide to advance to know what you're going to say.
7. Make 'virtual' eye contact.
This one is hard, but instead of checking out how you look on camera, try looking directly into your webcam. This creates eye contact with your audience and helps maintain interest and engagement.
8. Bring your personality - but keep it PC.
This is important. Just because you're not delivering your workshop in person doesn't mean you can't still bring your personality. Be yourself. Make some jokes, call out technical difficulties if you experience them, just be real. Your audience will appreciate this and it will forge a better connection.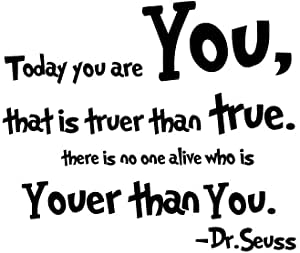 9. Work with the A-team - have a chat box moderator and tech producer.
Besides the presenter(s), there are two other key roles a successful virtual workshop should have. A chat box moderator and a tech producer.
The chat box moderator helps to elevate the overall experience, posting key takeaways as you're delivering the workshop, answering questions people might have, and is the important understudy who can jump in and take over should you have technical difficulties.
The other role you need to make a virtual workshop run smoothly, is a tech producer behind the scenes. They keep track of time, coordinate the breakout sessions, let you know if you're slouching on camera and above all, can help audience members troubleshoot if they are running into technical problems.
10. Practice, practice, practice.
This is an obvious one, but I'd be remiss if I didn't mention it. Today's virtual workshops require the presenter to manage many different elements at once. For example, everything from sharing your screen, presenting your materials, and making sure you're framed correctly, to smiling, making eye contact, and keeping an eye on the chat box while you're presenting to bring in comments. It's a lot to manage at once. That's why practice makes perfect.